Protection leads to passion in New York Times bestselling author Susan Stoker's dangerously hot Mountain Mercenaries adventure.
Dispatched to the Dominican Republic to rescue a kidnapped child, former Navy SEAL Archer "Arrow" Kane makes a startling discovery: another hostage-Morgan Byrd, a very beautiful and very well-known missing person who disappeared off the streets of Atlanta a year ago. She's brave, resilient, and unbroken. All Arrow wants to know is why she ended up in a shack in Santo Domingo. All he feels is the desire to protect.
Morgan is done being the victim and is determined to find out who hates her so much that they want her gone…but not dead. Until then, she has Arrow, an alpha stranger who's offering a warm and safe place to hide. But as the passion between them flares, so does the fear that whoever took Morgan will do anything to get her back. For Arrow, protecting this woman with a mysterious enemy is the most dangerous mission of his life. And it's worth every beat of his heart.
NICUnurse's Review of Defending Morgan by Susan Stoker
Susan Stoker has been one of my favorite military romance authors since I stumbled upon her first Seal of Protection book, Protecting Caroline, way back in 2014. (Wait…it's been four and a half years since I read this book?! Whoa. Time really does fly when you're having fun!) Her characters are usually rough and tough males and equally tough females that could totally rescue themselves but could use a little help from time to time. And Defending Morgan certainly didn't let me down!
Morgan was just living her life, trying to tread the murky waters of peacekeeping between her parents. They divorced when she was young and she's spent the rest of her life trying to prove that she's not playing favorites. Then her life is turned upside down when she's kidnapped and held captive in the Dominican Republic. Which is where our hero, Archer "Arrow" Kane and his Mountain Mercenaries stumble upon her rescuing a little girl. Of course, they can't leave her behind. And this act of chivalry and mercy puts them smack dab in the middle of a crazy mystery. Who hates Morgan enough to want her out of the picture…permanently?
There are no wimpy characters in any of Susan Stoker's books that I've read so far, and I love that about her writing. These two characters know who they are, refuse to let anyone stand in the way of truth and justice, and refuse to back down from adversity of any kind. Arrow is most definitely an alpha male, but he's not afraid to show his softer side to Morgan. And Morgan has been through hell-literally-but refuses to let that define her. And she refuses to live as a victim.
NICUnurse's Rating: Susan Stoker is one of my go-to military romance authors. I haven't read all of her books yet…but it's one of my goals! The ones I've read so far are entertaining, page-turning reads, and Defending Morgan certainly lives up to this reputation. When I need to escape reality, which is a lot these days, I can always depend on her books to transport me out of the mundane. She's able to make statements without the subject matter feeling too heavy, and the action is a lot like Hollywood-some facts are true to life, but others are for pure entertainment purposes. If you love military romance with a dash of suspense in each book, grab this one TODAY!
I give Defending Morgan by Susan Stoker a solid 4 propellers!
Purchase your copy here today!
If you plan to purchase this book, we would be grateful if you used our links. This helps us maintain the blog and doesn't cost you anything. Thank you for your support!
The Wickedcoolflight Crew
And FREE with your KINDLE UNLIMITED subscription!!
About the Author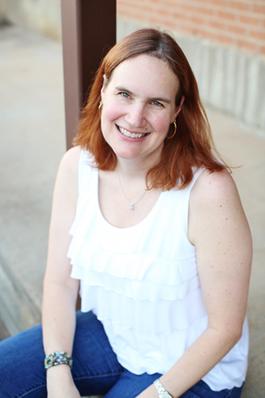 New York Times, USA Today, and Wall Street Journal Bestselling Author, Susan Stoker has a heart as big as the state of Texas where she lives, but this all American girl has also spent the last fourteen years living in Missouri, California, Colorado, and Indiana. She's married to a retired Army man who now gets to follow her around the country.
She debuted her first series in 2014 and quickly followed that up with the SEAL of Protection Series, which solidified her love of writing and creating stories readers can get lost in.
Follow Susan: